Redefining the Entrance to Downtown
Redefining
the Entrance
to Downtown
Redefining
the Entrance
to Downtown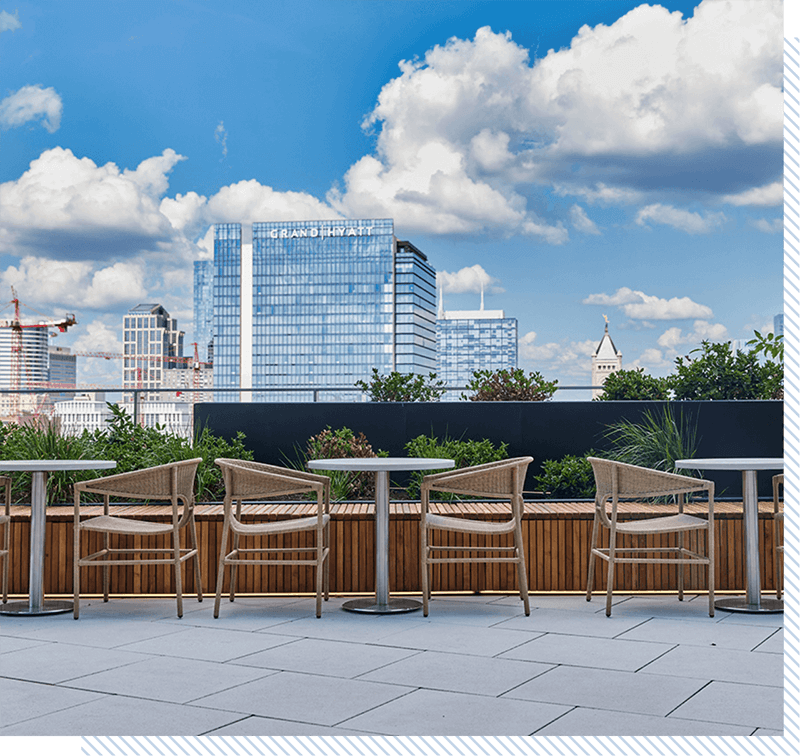 is the place to be in Nashville
Defined by exceptional design with glass that captures light from all angles and animates the exterior, your home at ONE 22 ONE will be known and admired. Welcome employees and clients to a destination that is distinctive, original and luxurious while being located at the gateway to the central business district – a strategic position that cannot be topped. ONE 22 ONE is the first office building in the market with an immersive and stunningly designed drive up porte cochere, providing both easy access and a premium experience. Its amenities and features will rewrite what the future of the office looks like, not only in Nashville, but throughout the region.
square foot parking ratio
Shaded amenity deck facing East towards downtown with high end luxury finishes
Outdoor greenspace for everyday use and events on the open-air terrace. Includes games, putting green, fire pits, wifi, bar area
An indoor/outdoor tenant skylounge offers seating areas
and tables
Spa quality fitness center with best-in-class equipment, fitness classes, and locker rooms with
showers
Dedicated shared conference space available for tenant use
Ground and mezzanine level retail offering dining options, a bank location, and more
Bringing the Future of Wellness to Nashville
THE VALUE OF A HEALTHY WORKFORCE CANNOT BE OVERSTATED. FROM NEXT-GENERATION AIR QUALITY FILTRATION, TO TOUCH-LESS BUILDING FEATURES INCLUDING DESTINATION DISPATCH ELEVATORS, AS WELL AS UV LIGHTING AND THERMAL IMAGING, ONE 22 ONE PLACES THE HEALTH AND WELLNESS OF TENANTS AT THE CORE OF EVERY DESIGN DECISION
Epitome of Live, Work, Play
An area that attracts top talent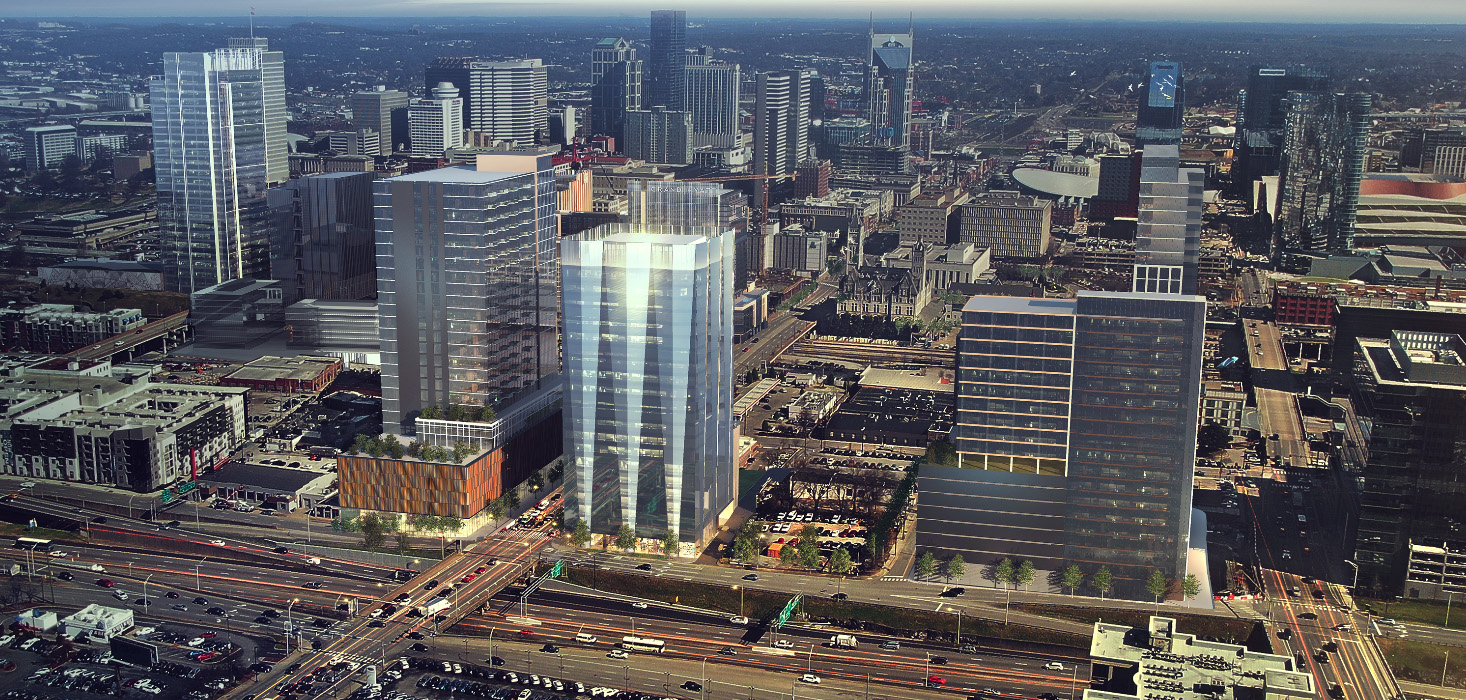 One 22 One
Irreplaceable location with
direct interstate access, only a .5 mile walk to Bridgestone Arena.
Surrounded by Nashville's top restaurants and attractions.
1 of 24
Asurion HQ
2 of 24
1200 Broadway
3 of 24
12th and Porter
4 of 24
Pins & Mechanical Co Bowling
5 of 24
Chauhan Ale & Masala House
6 of 24
Whole Foods
7 of 24
Gossett on Church
8 of 24
Nashville Yards:
Music venues,
Numerous F&B options,
Movie theater
9 of 24
5th & Broadway
10 of 24
Frist Art Museum
11 of 24
Union Station Hotel
12 of 24
Gulch Union
13 of 24
Adele's
14 of 24
Saint Anejo
15 of 24
Virago
16 of 24
Kayne Prime
17 of 24
Moto
18 of 24
Gulch Crossing
19 of 24
JW Marriot
20 of 24
Bourbon Steak
21 of 24
Bridgestone Arena
22 of 24
Broadway Bars & Restaurants
23 of 24
Del Frisco's Grille
24 of 24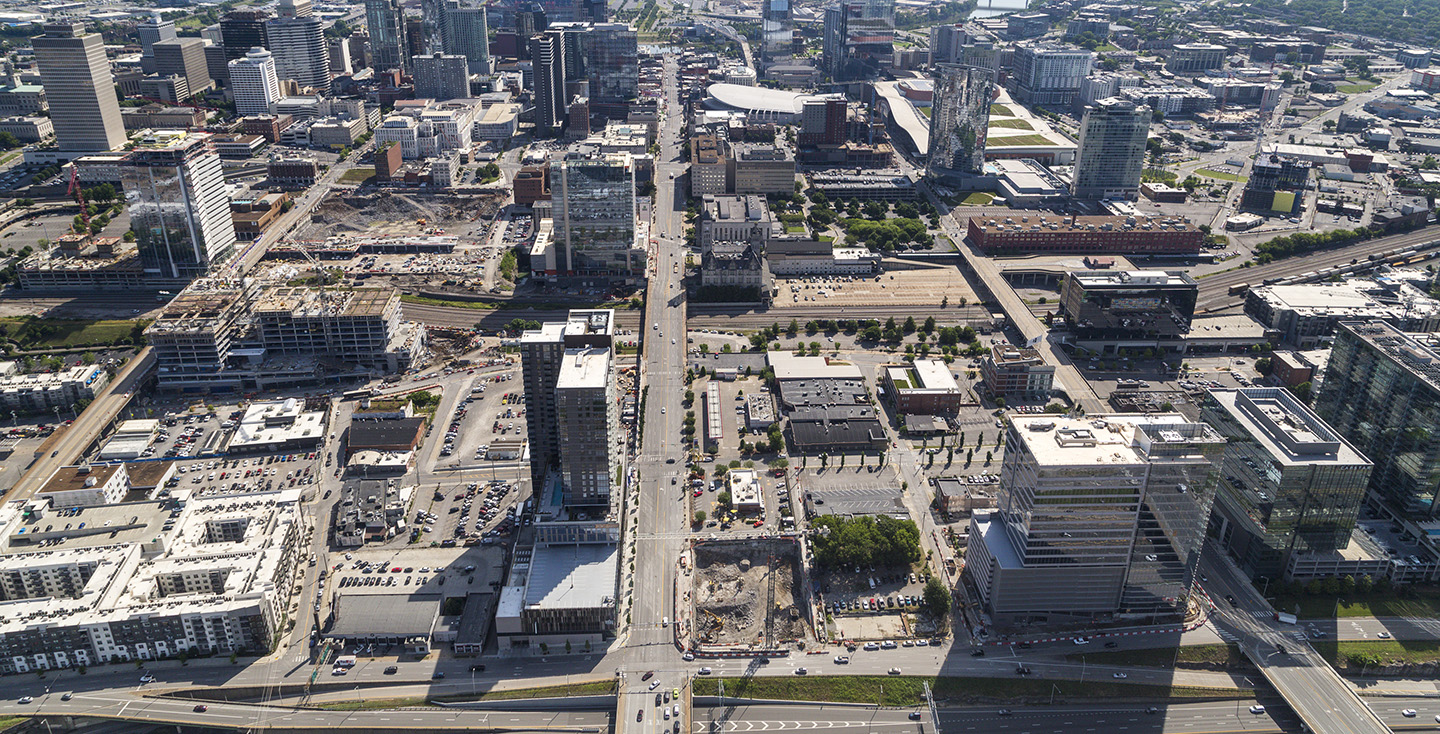 Pins Mechanical Company
1 of 15
The Mockingbird
2 of 15
Chauhan Ale & Masala House
3 of 15
Tansuo
4 of 15
Whole Foods
5 of 15
One 22 One
Future spot of One 22 One
6 of 15
Kanye Prime
7 of 15
Whiskey Kitchen
8 of 15
MOTO
9 of 15
Saint Anejo Cantina 120
10 of 15
Virago
11 of 15
Adele's
12 of 15
Del Frisco's Grille
13 of 15
Del Frisco's Grille
14 of 15
Del Frisco's Grille
15 of 15